Christmas Memories. 349/365.
Earlier this week I wrote about Christmas being different and that's something else. I also 'raided' the two Christmas photo albums – yes, I have scrapbooked and photo albums for Christmas, alas not updated since 2009… So, here's what I found. I've labelled as I've posted. Enjoy!
Are you into sharing Christmas memories?
Denyse xx
Joining Trish for Aussie Wordless Wednesday,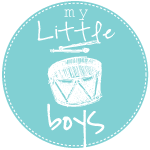 image-in-ing and of course, Jen for Photo Friday.