Look Here! 217/365.
We live in  scenic place in New South Wales, Australia and around 10 minutes drive away, over the hill, of the Bouddi National Park area, is THIS!
Killcare Beach. We've swum here in Summer and now I enjoy walking here in Winter. Great place for reflection.
So, look here! Enjoy.
Do you like looking at the sea?
Denyse
I'm joining 3 blogs today!
Trish, from Aussie Wordless Wednesday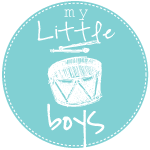 Jen from Photo Friday
Sue from image-in-ing